Discover more from Stephen's People
I write about the beauty of aging, even when it's ugly, and how we can live forever in this moment.
Over 1,000 subscribers
Gen X to Boomers: It's all your fault
(no. 2) Boomers own climate change and they are paying for it now ~~~~~~ by Stephen P. Williams
(first, a quick one: evil people are marketing unnecessary products directly to your generation. here's how they spin you around until your money falls out.)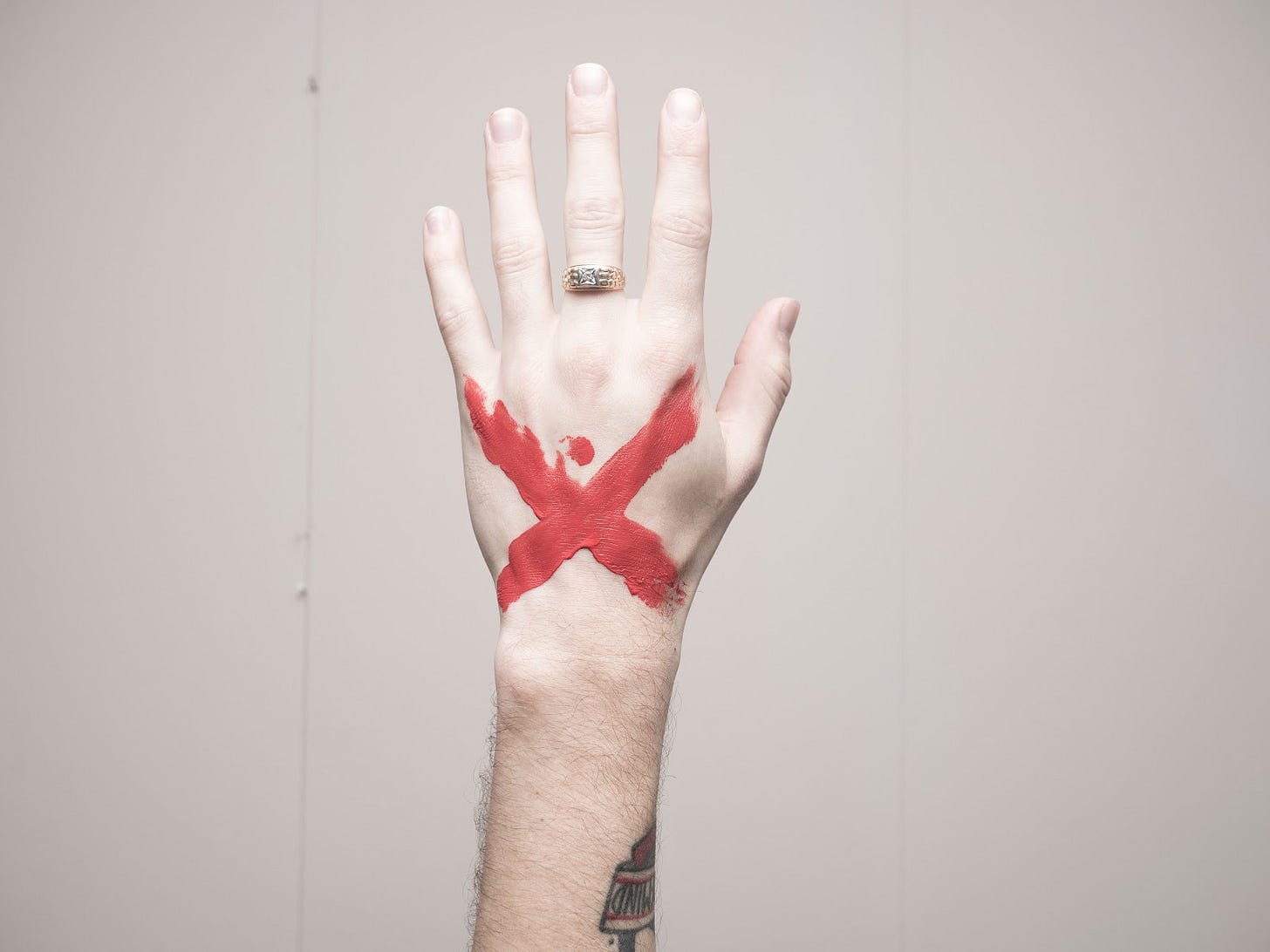 Generation X Still Casting Shade
A confession: I'm a boomer, on the younger side of the cohort, and I've always wished for a different identity. But, got to face facts.
In his book, A Generation of Sociopaths: How Baby Baby Boomers Betrayed America, glib GenX author Bruce Gilbey asserts that boomers have turned the world into a weathered, barren travesty that won't be fit for the generations that follow. He's right, of course, although the boomers have had some help from everyone else. Still, Gilbey lays the blame solely at the boomer doorstep.
"They're gonna die before climate probably has a very significant impact on their lives. So if we the American people are the principals, if our agents don't share the same goals and time horizons as we do, then there's a risk of a serious mismatch," Gilbey has said.
God bless Generation X, perhaps the generation with the biggest reputation for sadness. Gilbey's correct in saying that the baby boomers have set us up for the current crisis, with their cars, plastic, men in charge of oil companies and belief in the redemptive powers of mid-life crisis products. GenXers are famous for ennui and disaffected approaches to life, including their easy acceptance of the fact that they are so rarely pondered these days, compared to all the think pieces devoted to boomers, Z's and whatever the kids now coming up are called. Maybe Douglas Copeland, the inventor of the term Generation X, should spin a new generational term.
Generational feuds aside (along with my tendency to stoke them), no matter what year you were born, as the seconds pass, you either get older or you die. I've yet to see an alternative path, although some in Silicon Valley are hunting it. And getting older turns out to be bad for the environment, according to a new study that finds that people consume ever increasing amounts of energy as they age, with the rate accelerating as people enter their 70s. The study is inconclusive about the reasons, though guesses include that older people set their heat and AC higher, watch more TV, travel more and live in bigger house all alone as they age. (This makes me less judgmental of a central tenet of the movie, Midsommar, in which a Swedish cult insists that members jump off a cliff on their 72 birthday, because they no longer serve a purpose.)
Older people also suffer and die more often from the heat waves that Gilbey blames them for. So let's hope that GenZ, of which Greta Thunberg. is a part, will turn things around. And the millennials are now giving birth to Generation Alpha, which gives me great hope for the future.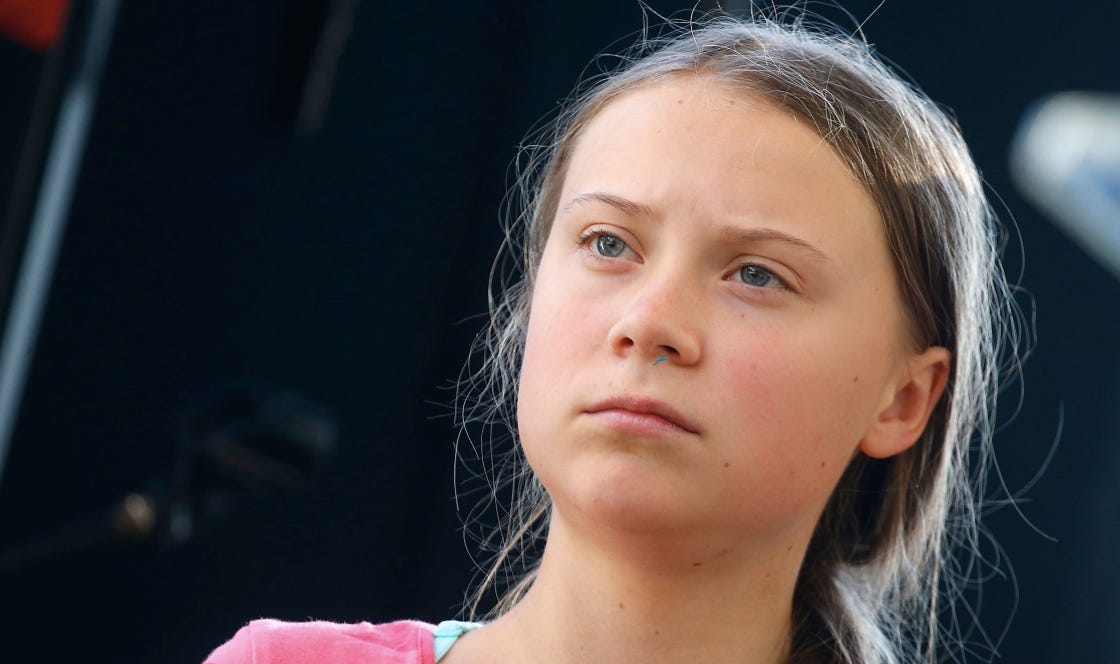 Greta Thunberg, GenZ world leader
---
More news you can use
Department of Surprises: Better Than School Lunch
I'm quite surprised by the variety and multicultural nature of this Meals on Wheels menu for an area straddling Washington and Oregon. I wonder how long it will be before friendly bots make the deliveries. 
The Selfie Divide is Harming America
Our first task is to educate people 55 years and older about the proper phone angle for taking self portraits, because they definitely need to take better selfies if they're gonna move these numbers!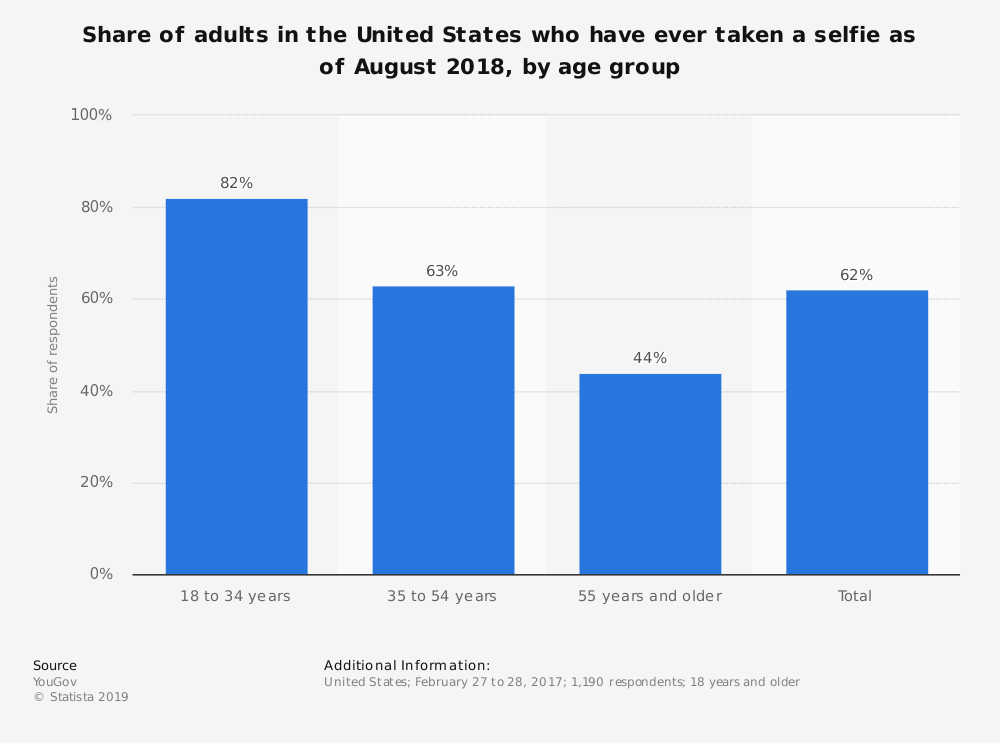 Golden Years in the Golden State
California has about 8 million people over age 65, and that number is rapidly growing. That's why the governor has created a cabinet level group to look at the problems facing the state's aging populace, and the opportunities and solutions that will serve them well. Once again, California is leading the way.
Young, Single and Broke
Lots of young adults don't want to spend the cash required to live in most big cities these days. Where should they go? Number ten on a new list is Oklahoma City, which a lot of people are boosting these days. One magazine even called it Portlandia on the great plains. Oklahoma has come a long way since Larry Clarke's Tulsa.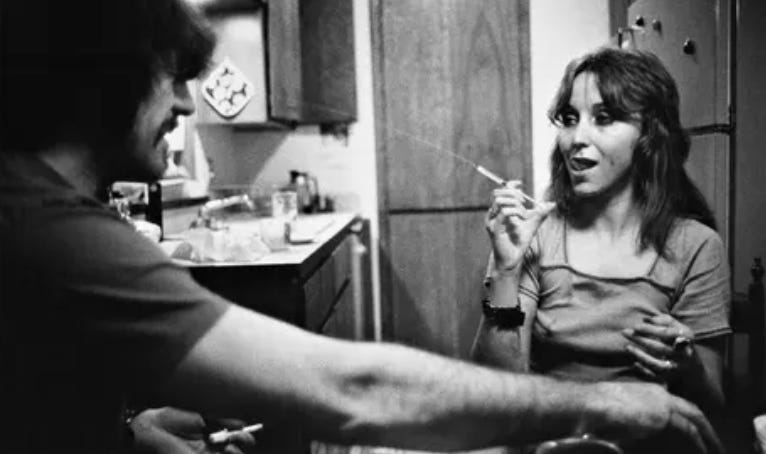 screenshot from Tulsa, by Larry Clarke
Why Wait to Go Grey Naturally When You Can Pay to Do It Now?
Fake grey hair is still a thing among the youths. I always feel flattered when I see this fashion IRL.
---