Discover more from Stephen's People
I write about the beauty of aging, even when it's ugly, and how we can live forever in this moment.
Over 1,000 subscribers
Samuel Beckett had good bones.
(no. 18) Plus, uphill skiing keeps you young. by Stephen P. Williams
(please click the heart, above)
I'll take a powder, thanks.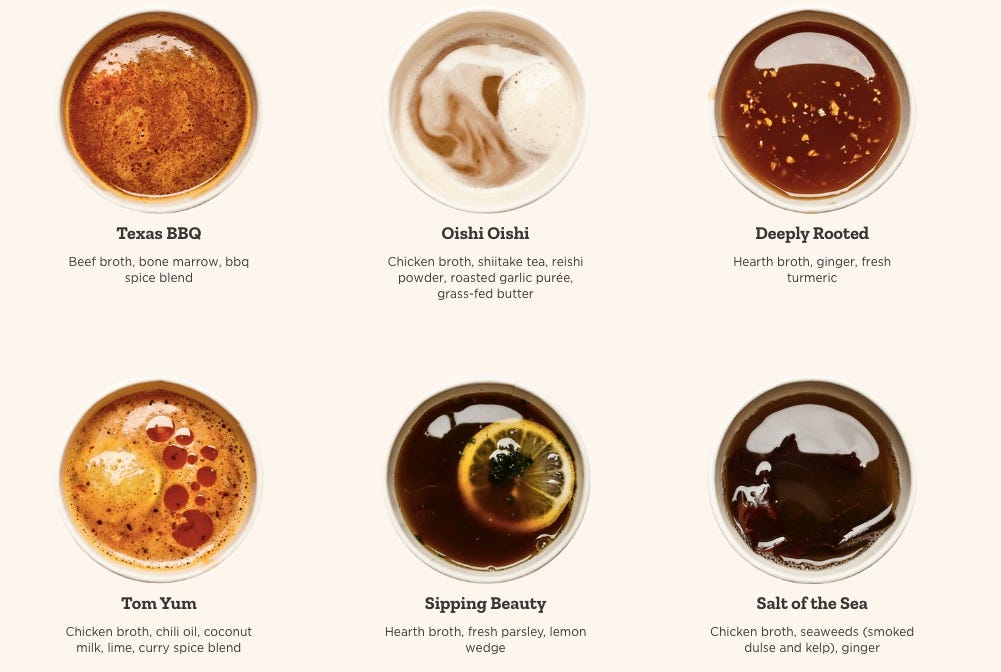 Fanciful bone broth flavors available at the six NYC
BRODO
locations. $13 for 22 ounces.
A few years ago, a collagen broth craze swept Manhattan, with storefronts selling small $9 to-go cups of broth so we could sip ourselves to health without filling our apartments with the aroma of simmering bones. I was curious as to whether the collagen and minerals in the broth actually prevented colds, cured gut problems and made a person smarter and better looking. But my barber, Betty, who eats three Brazil nuts every day, along with a b-12 lozenge, told me dietary collagen was a scam. Given that I've never been a big one for nutraceuticals like vitamins and goat gonad capsules, I didn't succumb to the collagen craze -- until now. 
Several factors led to my change of heart:
I read that collagen production in the body slows as we age -- at a rate of about one percent loss per year after age 25. That would mean I've lost 36 percent of my collagen, which feels kind of dramatic!
I realized, belatedly, that my skin was getting less supple and more wrinkly.  Collagen makes up 80 percent of our skin, and dietary collagen supplements have been shown to improve skin health and reduce inflammation.
My joints, ligaments, muscles -- every moving part of my 61-year old body -- seems more sensitive and less malleable than when I was 19.  Collagen intake has been shown to help.
A number of experts suggest that collagen is vital to gut health. I don't have any problems now, but I want to prevent them in the future.
Collagen is suspected of stimulating the synthesis of proteins essential to muscle growth, such as creatine. I'm always in favor of stronger muscles. 
Another potentially big benefit for many people is that collagen is supposed to improve bone density. This fact made me hesitate, as my bones are already dense as hell, according to the bone density calculator on my
Eufy smart scale
. Apparently, if I increase my bone mass further, I'll barely be able to lift my legs to walk.
And one possible benefit that would be dear to my heart: collagen is suspected, though not yet proved, to strengthen the arteries that move blood from your heart outwards, preventing narrowing of the arteries, aka atherosclerosis. One study found it also increased HDL, or good cholesterol, levels by 6 percent. 
As the connective tissue in skin, hair, joints and nails, collagen is the dominant protein in our bodies. Without this structural glop, our bodies would fall apart.
Thomas A. Edison produced this film of a 1904 cattle drive in Bliss, the Oklahoma Territory. Animals like these provide the bulk of collagen supplements (and broth) consumed today, though vegans say there are more ethical options (see "sources" below). Film courtesy of The Library of Congress.
My first step into the collagen lifestyle, which is about as glamorous as it sounds, was to buy a jar of frozen bone broth from Dickson's Meats in Chelsea Market, near my home. It came from Hudson Valley grass-fed cattle, and had been cooked with a few herbs and spices. I tried it, warm, and immediately remembered why I had avoided bone broth even when it became a trendy elixir. So I went to Whole Foods and bought a jar of unflavored Bulletproof brand Collagen Plus Protein instead.
This granular powder (if those two words don't cancel each other out) contains  20 grams of hydrolyzed collagen, a form that is easier to digest than unprocessed collagen, because the amino acid chains are shorter. The ingredients include a long list of useful amino acids, but the protein itself comes from grass fed beef. As far as I can tell, that means the powder comes from pasture centered cowhide, bones, and the like, that have been soaked, dried, ground, pounded, desiccated and beaten. It's kind of like eating a shoe, and at $40 a container, costs about the same, too.
I'm surprised to tell you that I think it's worth it. I've been taking the powder, blended into my coffee or tea (along with some sort of creamer, and often coconut oil, cinnamon and cardamom) for a couple of weeks now. I can't speak to collagen's alleged ability to improve the gut, boost brain power, or help a person lose weight. Yet I can say that it makes me feel satiated and curiously grounded (which is a nice feeling at any age). Plus, my joints feel good. And from everything I've read, collagen supplements are harmless.
No, I cannot make a direct correlation between my ground up cowhide powder and these improvements. And yes, it could all be in my head. But I'm not gonna stop.
Sources:
Department of role models
Samuel Beckett, a good writer who was fantastic at aging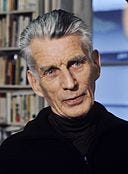 The ever inspiring Samual Beckett at age 63, filmed in 1969 by a Berlin voyeur. His walk is so sprightly, and his movements are so fluid, that I'm envious. "Ever tried. Ever failed. No matter. Try Again. Fail again. Fail better," he said.(
Photograph, top, by Roger Pic, Bibliothèque Nationale de France)
More news for boneheads, old and young
"But I knew Vincent van Gogh."
A wonderfully written story about efforts to undermine the claims of the longest lived woman in history.
Heart health
Build your muscles now to keep your heart healthy later.
Don't worry about your hair
It's true that stress can contribute to grey hair.
Skiing
I'm more of an endurance person," says this 75-year-old champion uphill skier.
---
30 is the new 20
In this classic, Jay Z describes what it's like to grow up a little bit.
---
I turn 62 tomorrow — quite curious about what's coming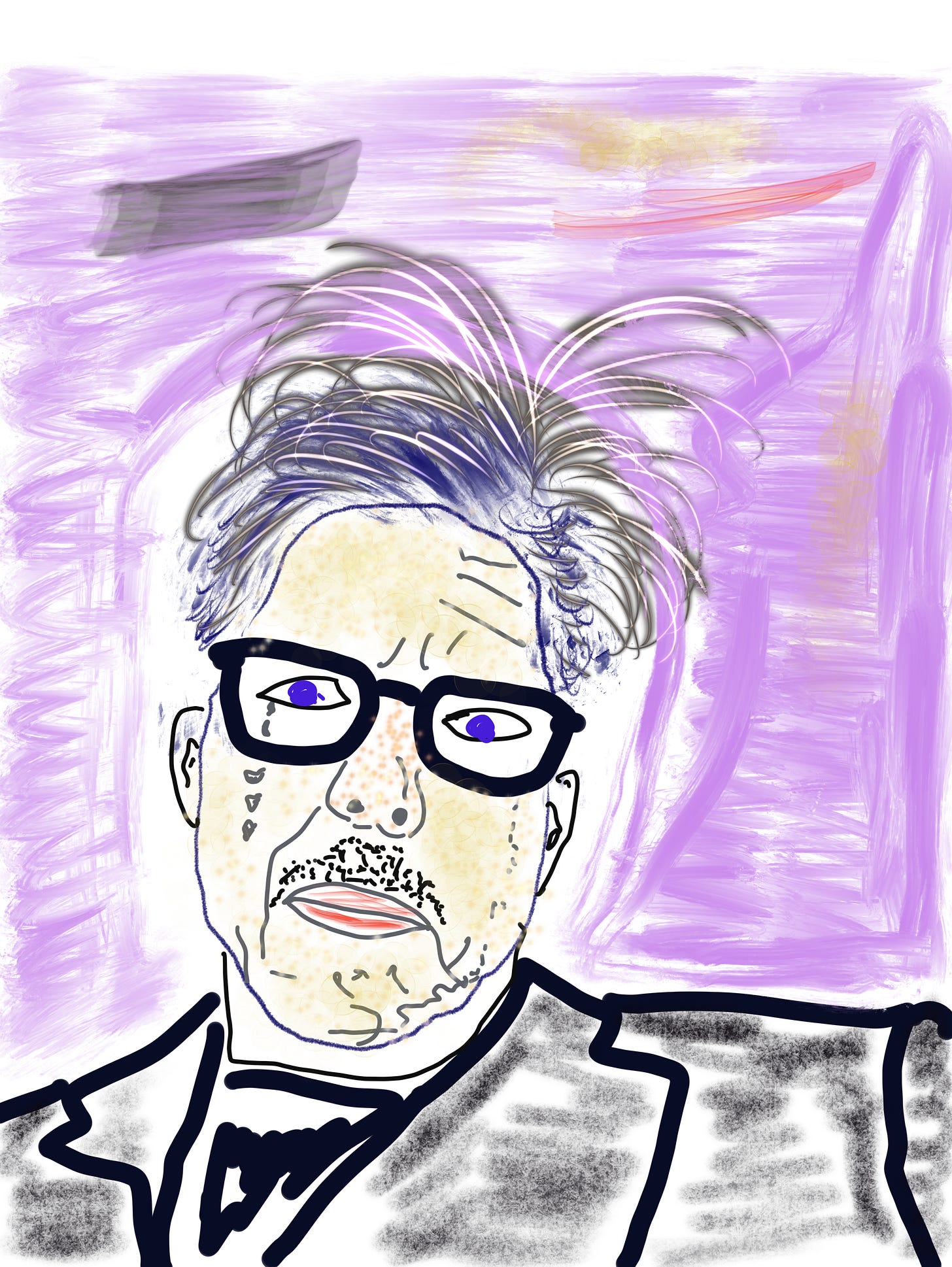 Self portrait by Stephen
Tell me what you'd like me to write about: stephen@stephenpwilliams.com