Discover more from Stephen's People
I write about the beauty of aging, even when it's ugly, and how we can live forever in this moment.
Over 1,000 subscribers
Stereotypes will haunt you
(no.3) The circular emotional economy by Stephen P. Williams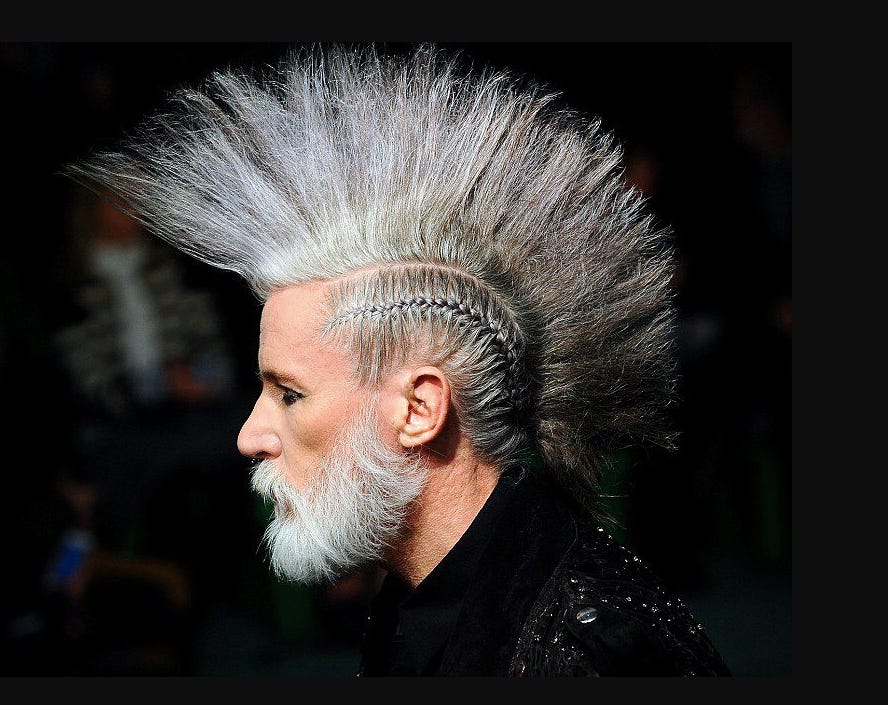 Fauhawk photo: Jean Paul Gaultier
My old age began when I was 19 years old, running my hands through my punk rock pompadour to massage the hangover out of my scalp. A few stray hairs fell to my lap, and one of them was entirely white. At that age, in the phase of life where I was still creating cells (many of which I obliterated with drink and drugs) rather than simply maintaining them, I thought going gray young was kind of cool. Now, not so much.
I've always embraced aging, and I think this is part of why I'm pretty happy now, at 61. I'm not surprised that people make stereotypes about getting older, though it's always been clear to me that dismissing older people is a good way to lose out on wonderful stories and a lot of wisdom. Yet it turns out that when we are young we actually turn these pervasive negative myths about aging against ourselves. Our negative thoughts make getting older worse than it might otherwise be, according to a Yale study.
"We believe older individuals' internalized age stereotypes contribute to the formation of their self-perceptions of aging, which, in turn, can have a physiological outcome," the authors write. To grossly oversimplify the results of this complex study, if you think getting old sucks, it probably will.
And it starts when we are young, with most of us forming negative stereotypes a few decades before we start getting old. (Point taken, but someone should tell the researchers we start getting older the minute we are born.) Paradoxically, older people who carry the stereotypes that they are doddering old fools don't put much pressure on the young to dispel these harmful stereotypes. That sets up the next generation to suffer the same fate. 
The generation of olds that is dealing with senescence now would serve the world by pushing back against stereotypes, so younger people will be less likely to suffer negative self stereotypes as they age.  One 1998 study found that how we feel and how we act factor into 75 percent of how long and well we live.
Remarkably to me, the Yale researchers found that how someone felt about aging when they were younger had an even greater influence on longevity than gender, income and loneliness. The study showed that having a positive self perception of aging up to 23 years in the past helped you live longer -- 7.5 years longer, on average. Positive self-perception about aging had more effect on a person's longevity then being lean, or having healthy blood pressure and cholesterol levels. 
Damn, that's powerful, and also so simple. If we can reduce negative stereotypes about aging in our society, we can reduce them within ourselves, and ultimately live longer and happier lives -- which, of course, would help reduce the stereotypes. It's a circular emotional economy. You are as old as you felt (when you were young).
More News and Views
Rent to Not Own
Can you imagine paying $275 to rent a $25,000 Hermes Birkin bag for a week? Me neither. How about paying $22 for access to hundreds of items, from power tools to video games? Might be useful for a 20 year old moving into a new apartment, or an 80 year old who's lawn mower breaks down and they aren't sure the can amortize the investment of a new one (just being actuarily realistic). Joymode offers monthly bundles of products to rent, claiming that people can spend a few hundred a year to get access to thousands of dollars in products, at any age. 
Boyish Verse
Poetry, shmoetry, right? Well check out "Written in a Carefree Mood" by first century Chinese poet Lu Yu:
Old man pushing seventy,
In truth he acts like a little boy,
Whooping with delight when he spies some mountain fruits,
Laughing with joy, tagging after village mummers;
With the others having fun stacking tiles to make a pagoda,
Standing alone staring at his image in the jardinière pool.
Tucked under his arm, a battered book to read,
Just like the time he first set out to school.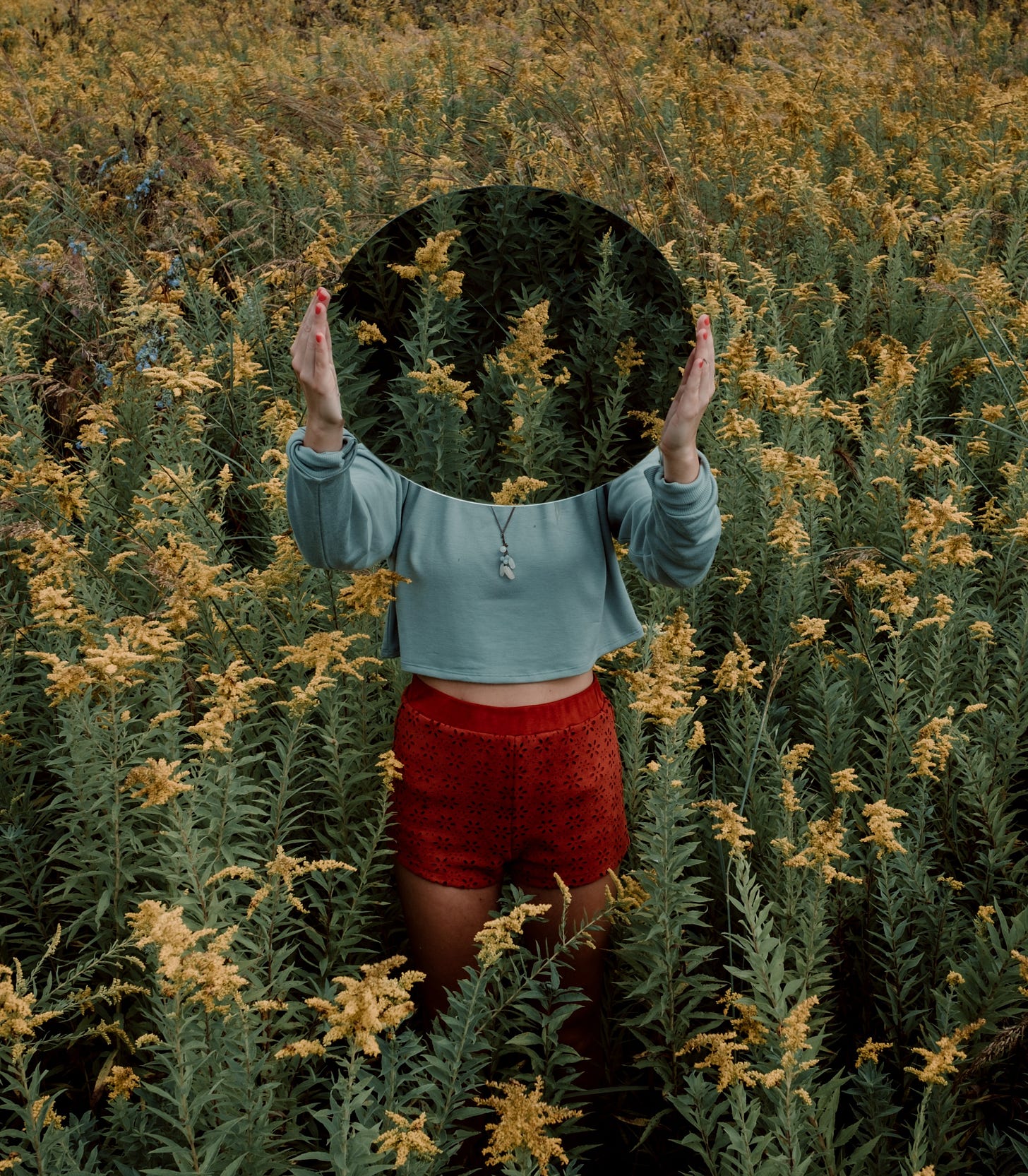 photo by Noah Buscher on Unsplash
So That You Can Worry During Each Decade
Timeline of a face. How your face evolves, decade by decade. My personal self-care routine? Don't look in the mirror.
~~~~Hey, I love sharing these thoughts with you. Feel free to share back, with ideas and suggestions. stephen@stephenpwilliams.com