Discover more from Stephen's People
I write about the beauty of aging, even when it's ugly, and how we can live forever in this moment.
Over 1,000 subscribers
The forever adventure
(no. 8) It lasts a very long time, by Stephen P. Williams
First, woof: A noted Harvard synthetic biologist is working to
extend dog lifespans
using gene therapy. The twin goals: dogs that that live longer; learning how it might work in people. Meanwhile, The National Institute of Aging is
looking for 10,000 dogs
for a study of canine aging.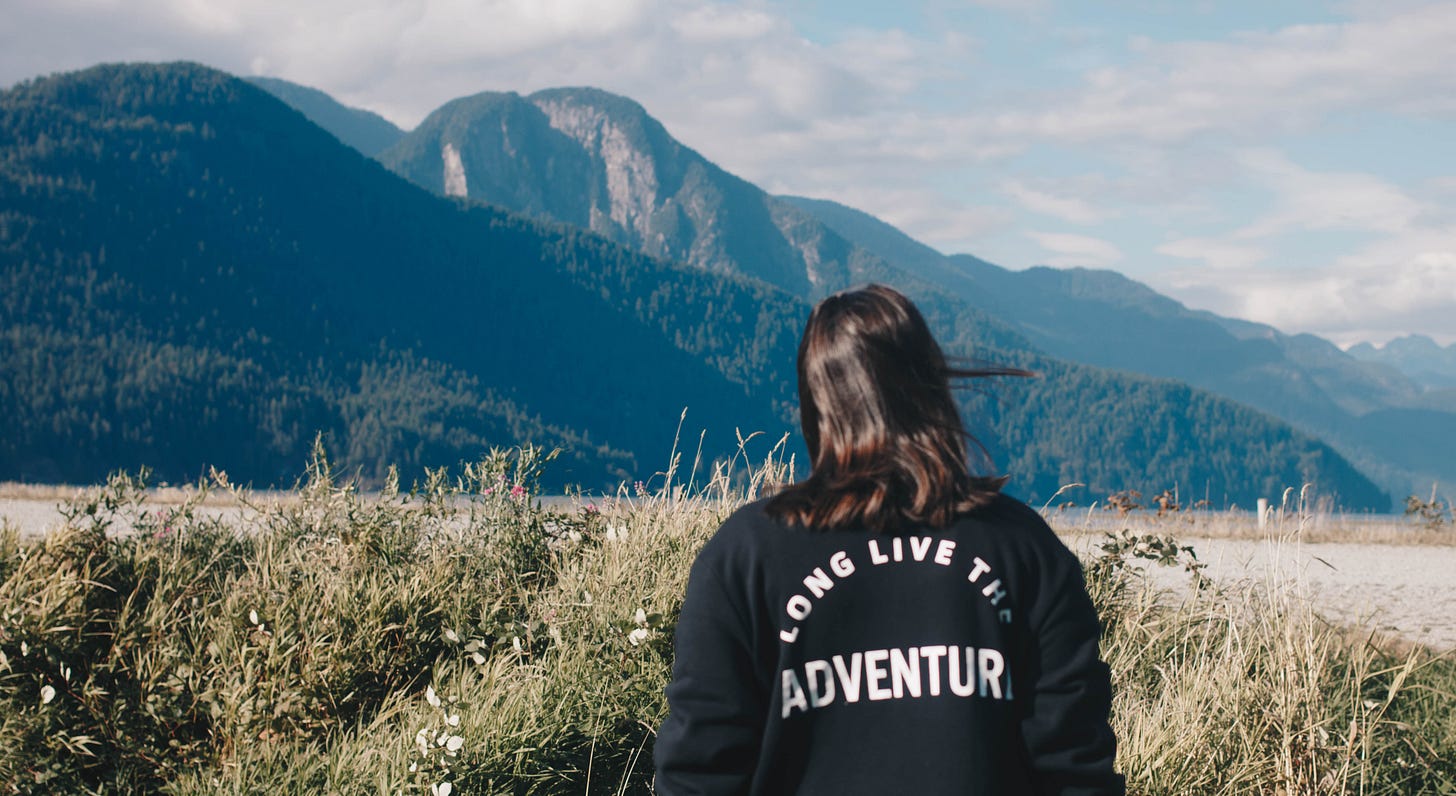 Recently I witnessed a fascinating discussion about life extension between two male tech venture capitalists. I describe their gender and business orientation because the topic seems to be particularly attractive to this cohort. One of the VCs, whom I'd guess is in his late 40s (I'm notoriously bad at determining people's age), said he would welcome death when the time came. The other, who might have been about 35, had dedicated his business life to making sure that he and others would live to be 150 years old, thanks to various drug regimens being developed by his own companies. The conversation got me wondering what makes so many people want to live twice as long as we live now? 
Is it fear of death, or love of life, or something else entirely?
Whatever drives it, the rapidly expanding belief that humans will in the next few decades be able to live to be 150 years old has intense implications for the future of humanity and the planet. Money, resources, the workforce. The Geritol supply chain. 
We experience two main fears regarding the end of life: fear of dying, and fear of being dead. Both fears are called thanatophobia, and what a pretty word that is. It's hard to find an antonym, although perhaps the earliest meaning of biophilia would work. In the 1960s, Eric Frommer coined the word to mean friendly towards life. It later evolved to signify a desire to connect with nature, as propounded by Edward O. Wilson.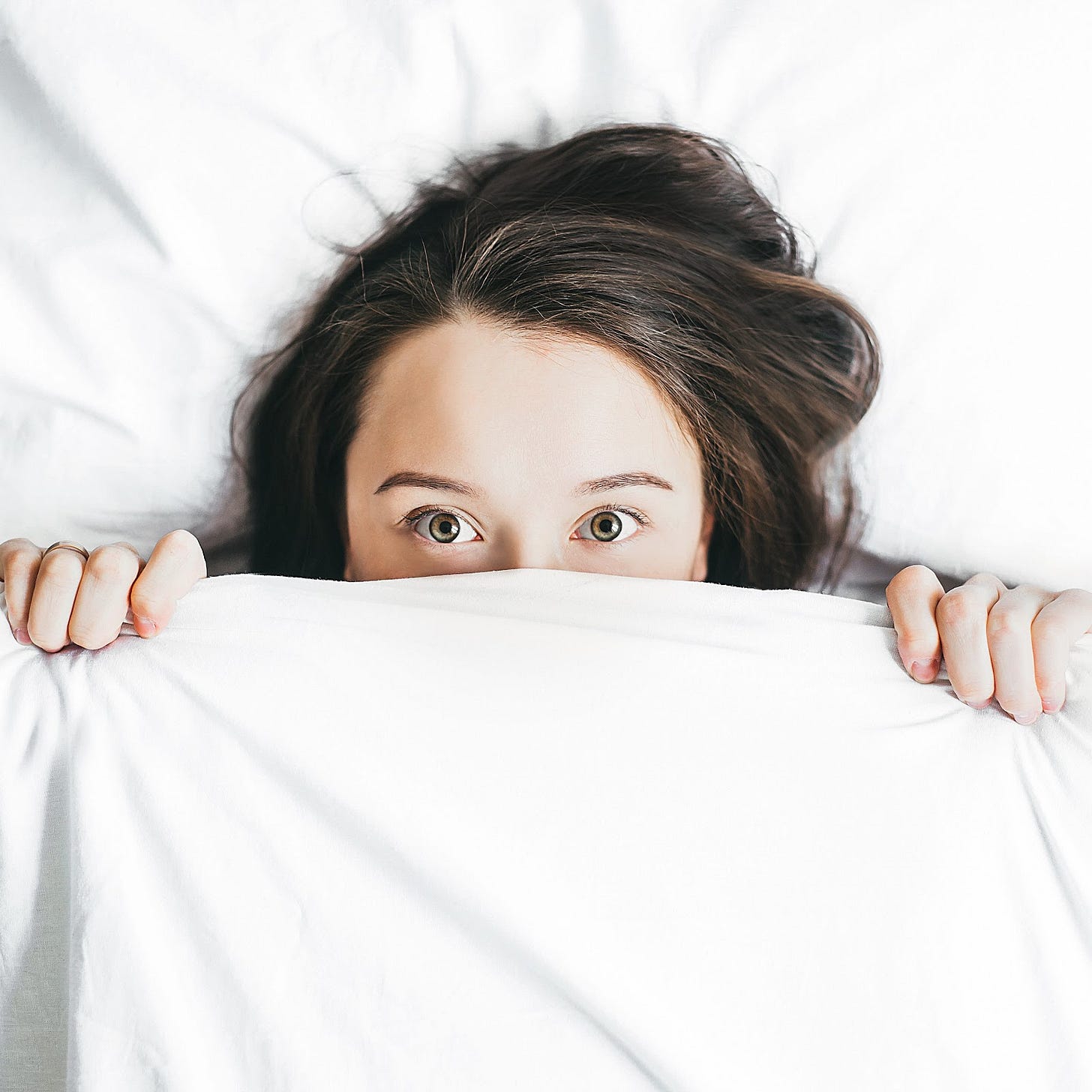 Fear can make us preoccupied with living, but it can't keep death at bay. Photo by
Alexandra Gorn
on
Unsplash
Most experts -- and non-experts too -- believe the following five practices will extend your life: exercise, a Mediterranean diet, moderate drinking, never smoking, and staying at a healthy weight. Duh! We all know this. But these days a million podcasts also add intermittent fasting, various nutritional substances, and sufficient sleep to the must-do-to-live-long list. You could also freeze your brain and store it, upload your consciousness to the cloud, or become a cyborg -- that is, if any of those technologies actually worked. Even so, you can embrace a variety of "actionable items" (to fall into the corporate parlance that itself probably contributes to the current decline of American life spans, alongside opioids, loneliness and lack of purpose). 
But why would you take these steps? Why do so many people want to live longer than the current average lifespan of about 80 years? The Burj Khalifa, in Dubai, gives us a clue. It's huge, phallic and so out of character with its surroundings that it defies the universe to challenge it. Its immensity is a pure symbol of terror management in action.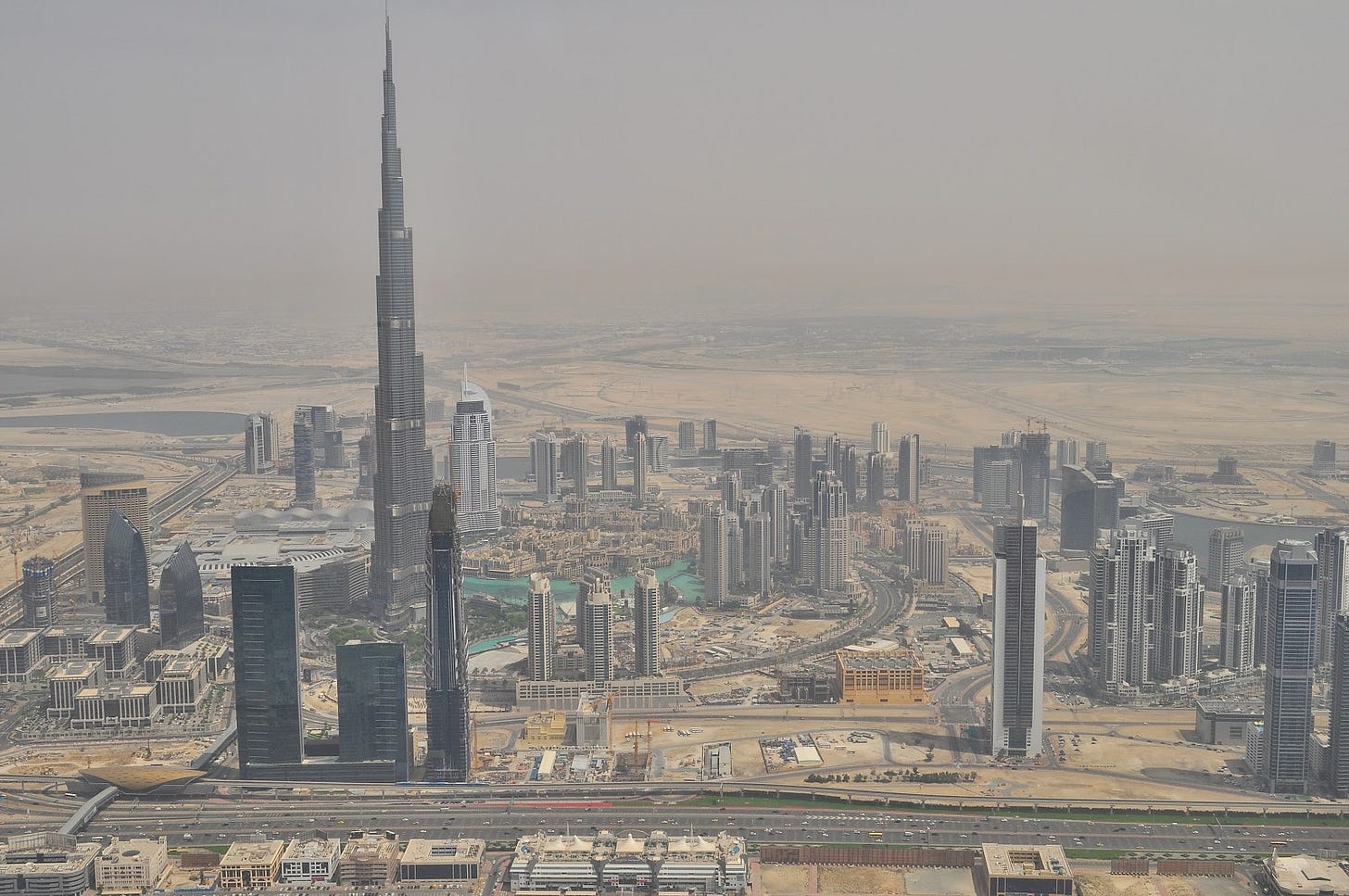 A monument to immortality. The Burj Khalifa in Dubai. Photo by
Roman Logov
on
Unsplash
In the early 1970s, an anthropologist named Ernest Becker wrote a book called The Denial of Death. He proposed that all of our monuments, from skyscrapers to three term presidencies to continental conquests, are vainglorious bulwarks against our sure knowledge that in the end we all have to bite the bullet. He says that religion once offered humans the illusion of being heroic, though that is in decline. Science doesn't replace that, because it rarely offers human meaning, just explanation. Thus, our shared experience of terror management, where humans build massive companies like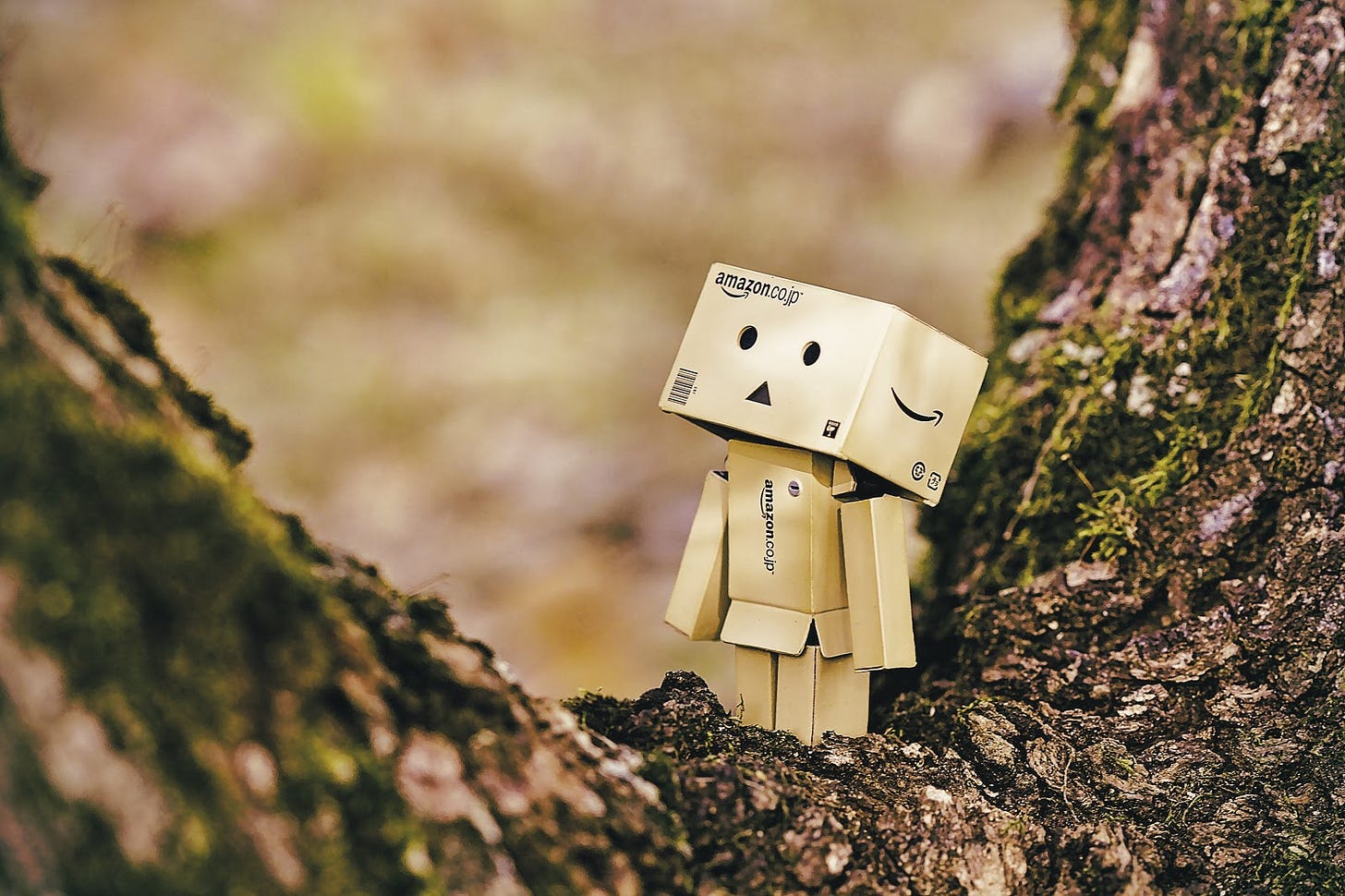 Amazon, or kayak the length of massive rivers, like the Amazon, or take hormones and work out to become Amazons. All to avoid contemplating death, let alone experiencing it. Ernest Becker, by the way, died two months before his book was awarded the Pulitzer Prize. 
Much of our conquistadoring behavior is due to a biological imperative we have to maintain our lineage, and not sully the clan's gene pool. Despite this, I find it helpful to pause and reflect on the inevitable pennies holding down the eyelids.
I've been with several people when they died. A couple of them had reactions at that moment -- opening their eyes wide with a sense of wonder -- that made me suspect that death might be the most compelling part of our journey. I suspect the experience is at least as profound and exciting as being born. The journey of a lifetime, so to say. But, obviously, I do not know.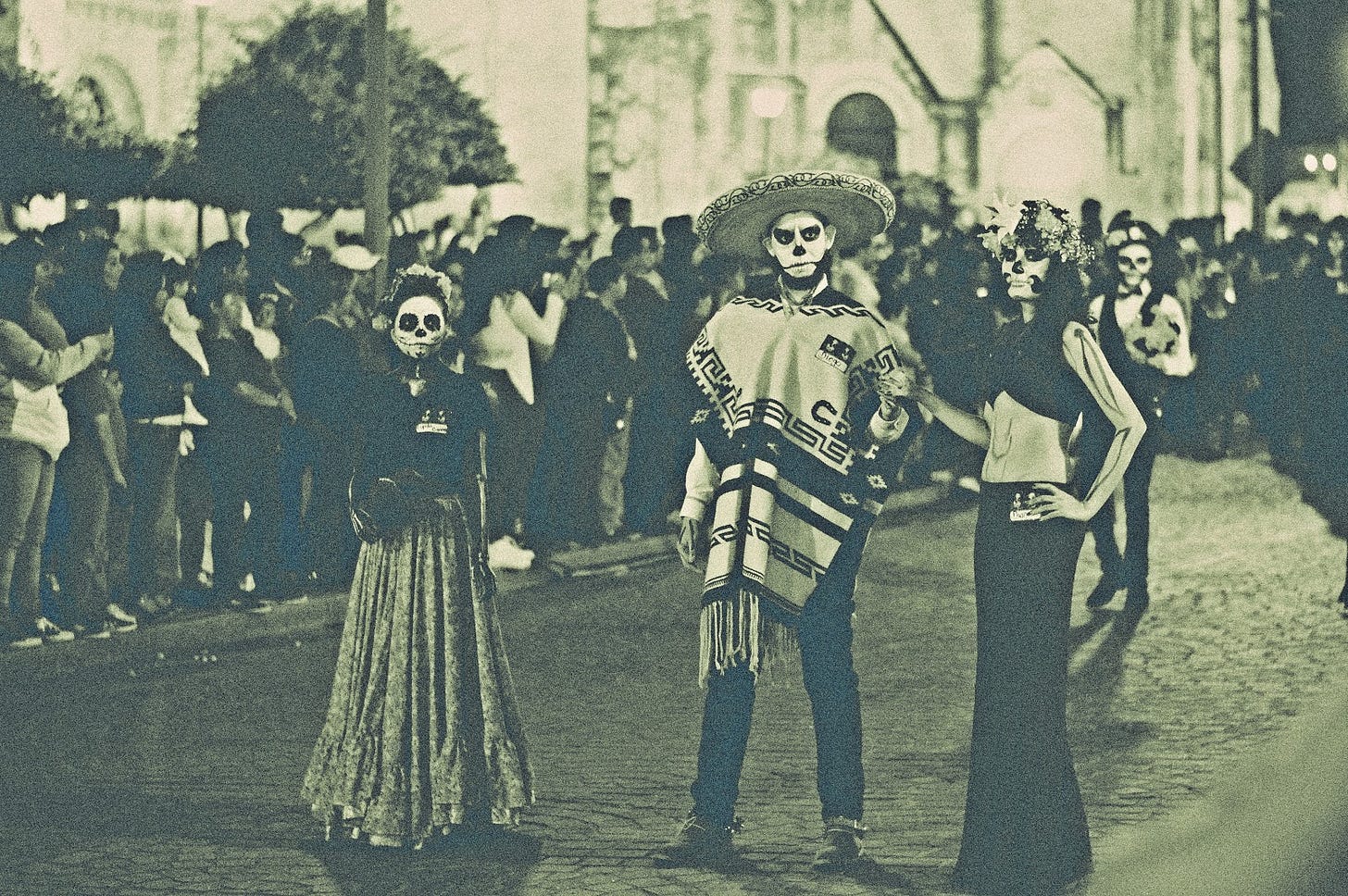 Dia de los Muertos/Day of the Dead in Yuriria, Mexico Photo by
Cristian Newman
on
Unsplash
So, we can ponder mortality. Or try to. The topic of death can be hard to contemplate. If this week's topic makes you squirm, or feel down, think about how that dread or fear might influence all your day to day activities throughout your life. Your fear of death, and your unwillingness to ponder it, starting in your youth, might be a constant source of low lying stress. It might be that coming to terms with the fact of death can make the reality of our lives in this beautiful place where we reside all the more wonderful. 
Sources of information:
Geritol Babies
More news for youths and olds and everyone else
An old man speaks
Born in 1928, the poet Donald Hall writes so penetratingly about what it feels like to be older that I feel I'm in the room alongside him.
Booze, food and other excesses
Bouncing back this year might not be as easy as it was last year.
Digital Testaments
Making a will online.
I'm 61, and I find that I love these years.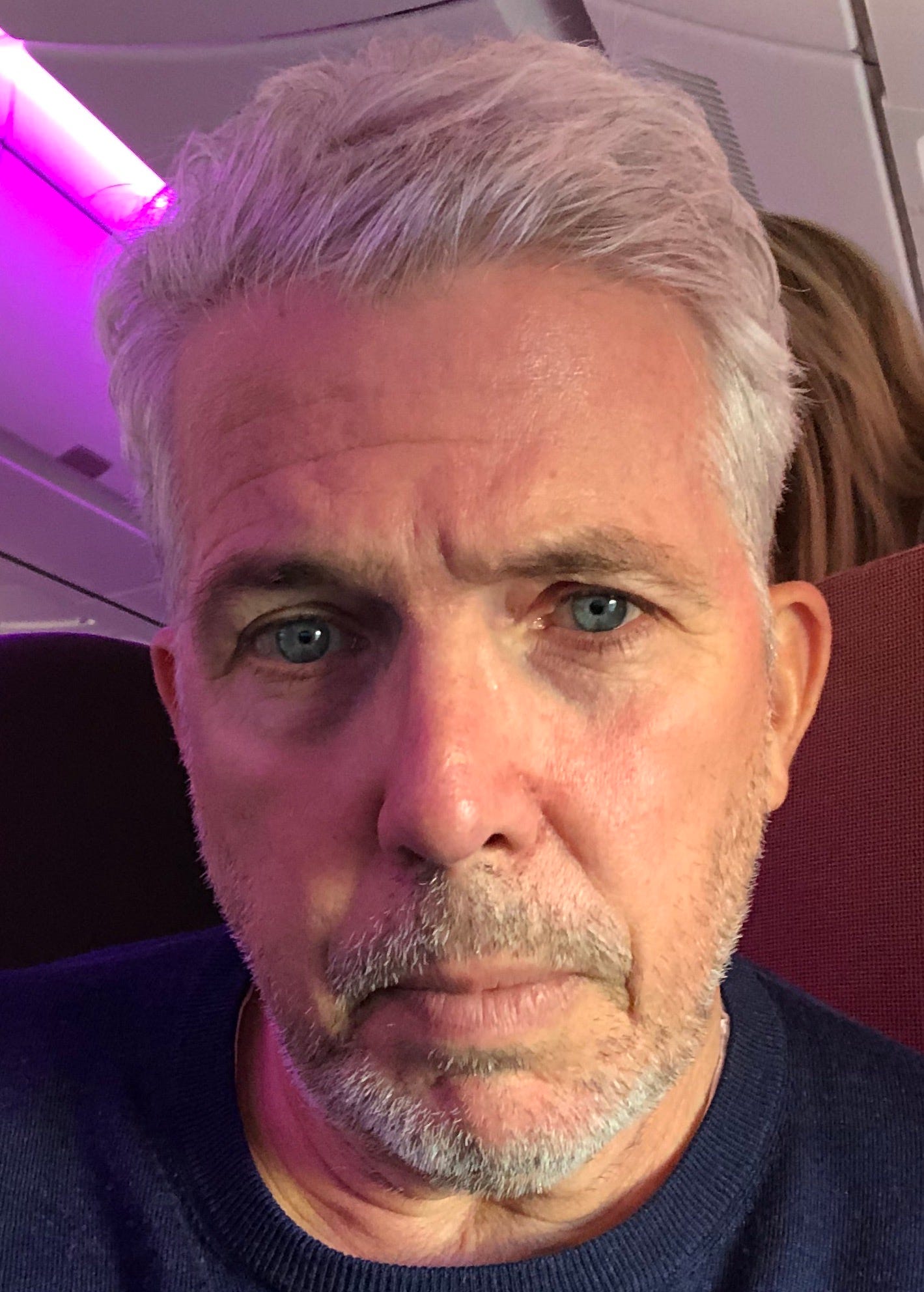 I'm working on letter no. 9. Contact me: stephen@stephenpwilliams.com with any ideas, comments or shade. Photograph by selfie.