Vampires Have Great Necks
(no. 9) Melatonin is the Dracula of hormones -- it only comes out in the dark. By Stephen P. Williams
First, this: OK, 30 year old. A study of more than half a million Americans found that one-third of young adults believe
middle age begins at age 30
.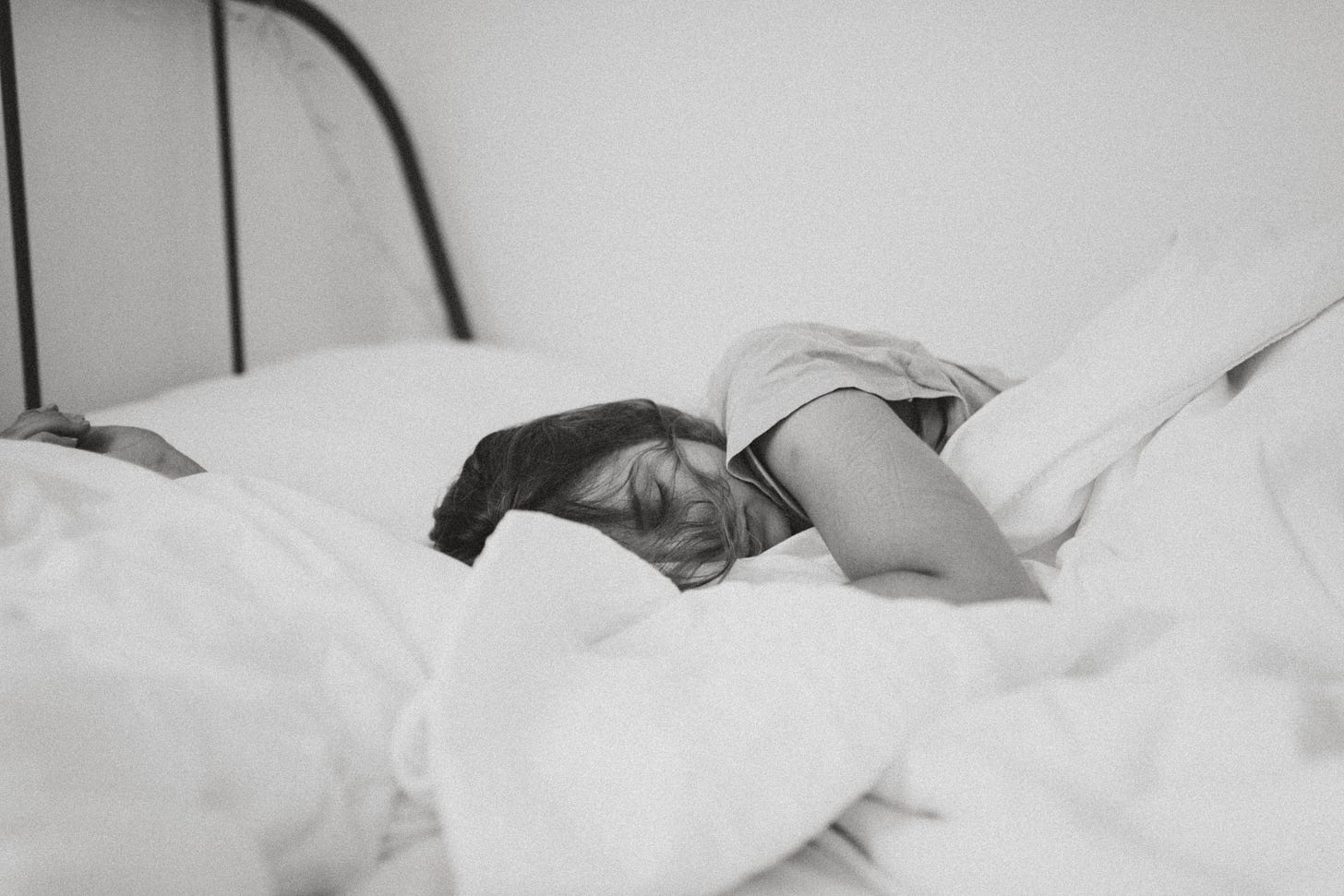 Our collective dream of dreaming is hard to realize. Photo by 
Kinga Cichewicz
 on 
Unsplash
Everybody's talking about how important sleep is, but it's hard to make out what they're saying through their yawns. The way they go on about it, you'd think that no one before in history had been chronically tired, or suffered the effects of lack of sleep: fuzzy brain, blood sugar spikes, bad skin, heart problems, early signs of old age and, of course, Alzheimers and death.
Yet, despite my weariness of sleep as a Twitter topic, I confess I've started to worry a bit about my own time between the sheets. I used to be kind of proud, in an "I'm a busy New Yorker" way, of my ability to function on just 5 hours a night. But once I heard that insomnia makes your hair fall out, I decided to take steps to sleep more. I have to admit that on five hours a night I feel irritated and self-centered all day.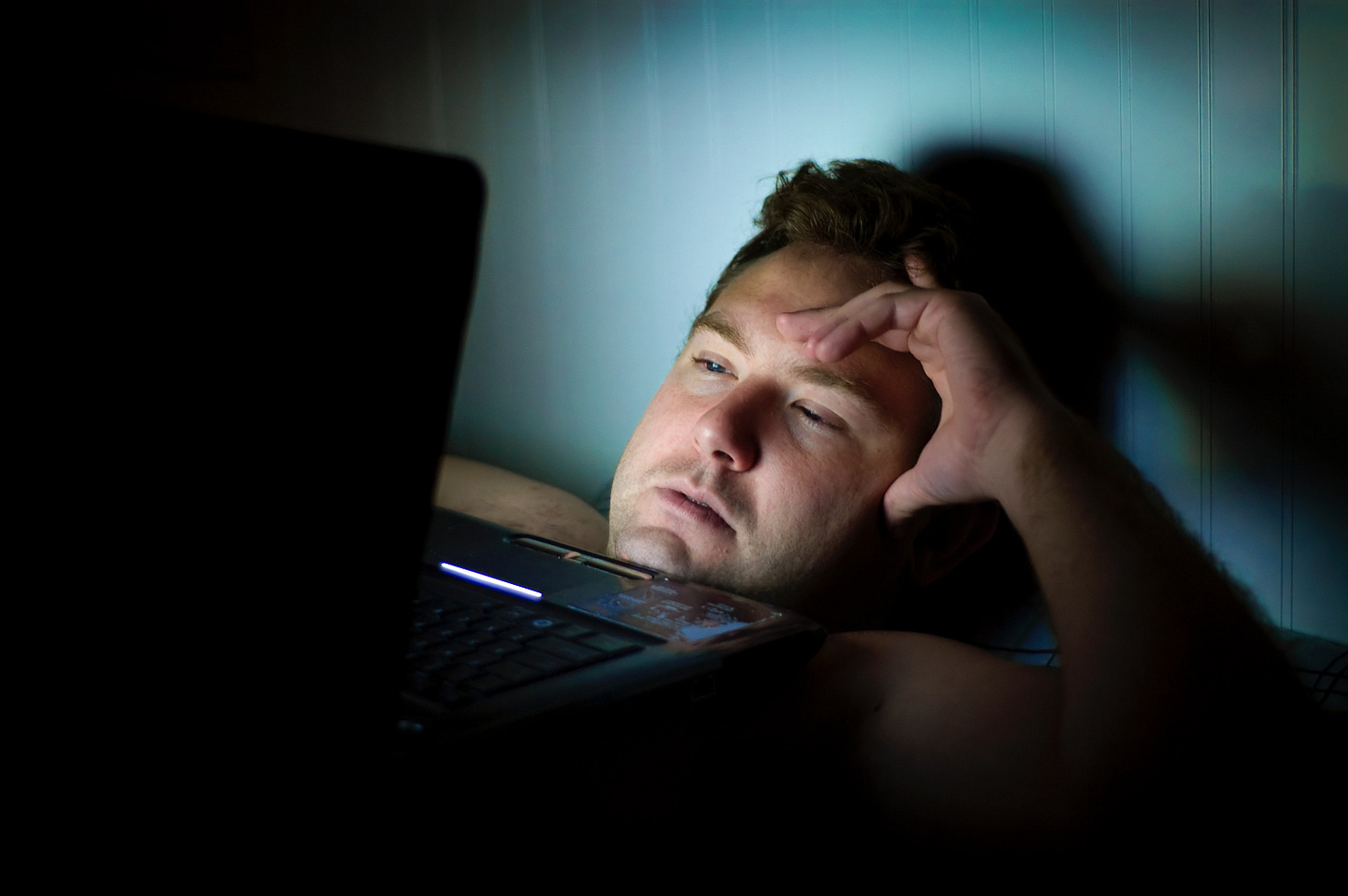 Battle galactic: light vs. pineal gland. Photo by 
Matthew T Rader
 on 
Unsplash
Even when I was young I was interested in how I could use light to influence my body's biological clock. One of my first writing jobs was for Rodale Press, which at the time was a massively successful, but still homey, publisher of self-help health books. I was a heavy drinker in those days, and smoked like a fiend, but every morning I'd pull myself out of bed after just a few hours of sleep and head into the office to turn complex medical research into simplistic health advice designed to give people hope (sometimes false hope, I admit). Some of these books sold millions of copies.
I remember one distinctive fact from my time as a decrepit young health writer: morning exposure to bright sunlight makes it easier for you to sleep at night. Apparently, the sun somehow triggers production of the "sleep hormone" called melatonin later in the day.
Lately I've been wondering whether it's safe to use supplements of this hormone to get a few more hours in the sack. As I've aged, I've found myself routinely waking up at 3:00 am for 45 minutes or so before falling back to sleep until 6. (Whoever said it is darkest before the dawn was right.)
During one of these 45 minutes sojourns, I read that retinal cells in the back of your eye respond to darkness by triggering a chain reaction that leads the pineal gland to secrete melatonin that encourages sleep. Light causes the opposite trigger. Apparently, the pineal gland, located inside the brain, produces less melatonin as we age, which causes some people to wake in the predawn darkness. So I started taking melatonin, and I fell asleep easily. I took it every night for two years, with no apparent side effects. It always worked, or so I thought.
Then a scientist I trust told me that chronic melatonin use might lead the body to stop producing its own melatonin. That seemed scary. So I stopped taking it. Surprisingly, I found it just as easy to fall asleep without the melatonin as with it. Since I still woke up at 3, I considered taking melatonin during these early wake-ups. But first, I wanted to understand what I was dealing with.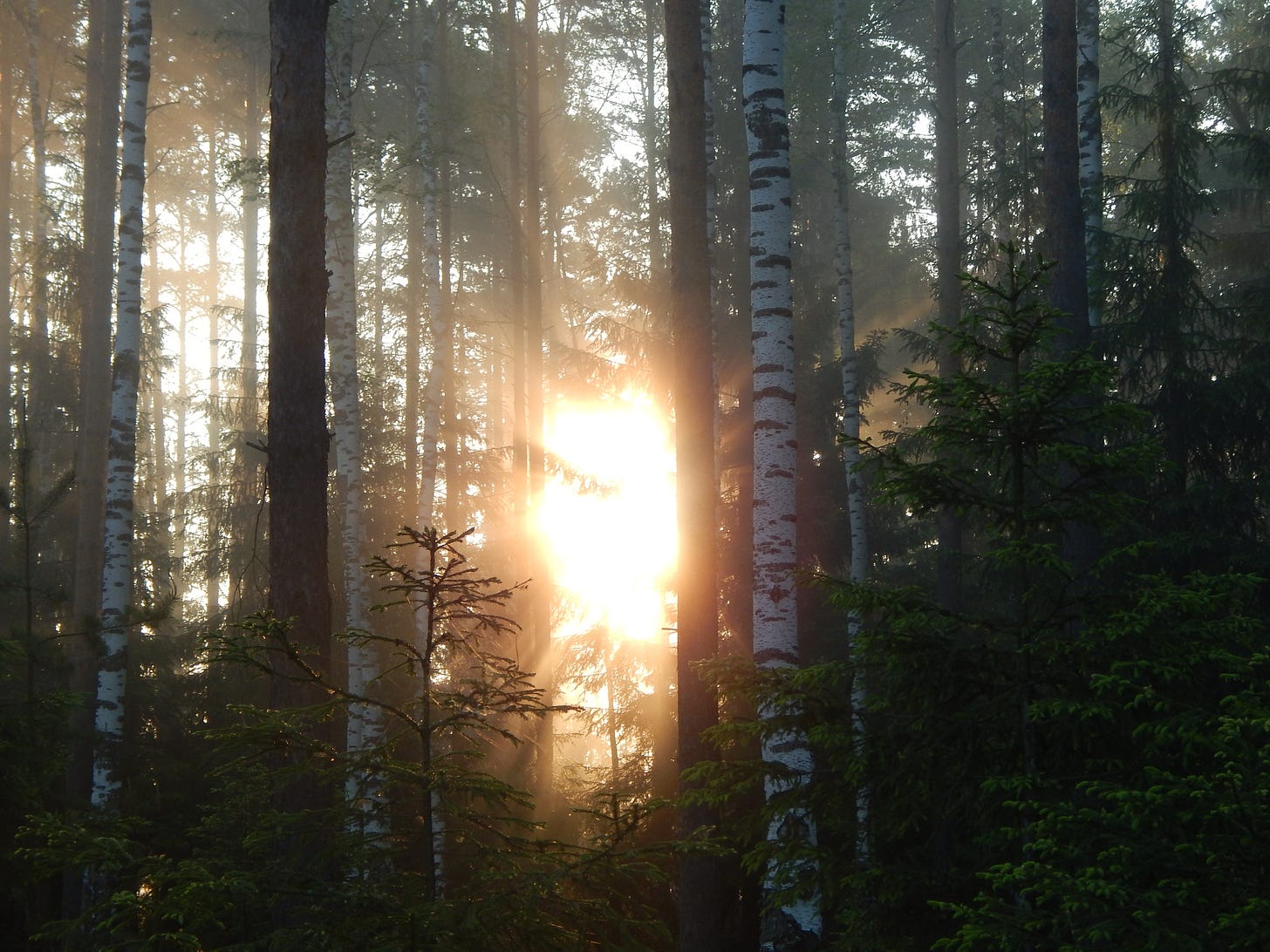 The morning sun when it hits your eyes might help you not show your age. Photo by 
Sergey Turkin
 on 
Unsplash
Melatonin was first identified in 1958, the year I was born. Melatonin supplements are synthetic products, made in the lab, that were first commercialized in the 1990s. The FDA sees them as food supplements, rather than drugs, so they are not well regulated. As with most supplements, there is no way to know for sure if the pills contain what the package label describes. You have to trust the brand, which is kind of a weird concept.
The supplements are meant to enhance your body's natural melatonin production, which normally starts after sundown and continues all night. The unused melatonin your body produces leaves your body, via urine, soon after you wake up, meaning this "golden juice" is rich in 100% natural, God certified melatonin. This is probably why some Indian yogis, and others (including one of my editors at Rodale Press, who often talked about having a cup), drink their own first morning urine before meditation. They call the urine amaroli, and it has an analgesic effect, and probably heightens visual acuity. 
Ok. I'm too repressed to do anything like drink amaroli, so far at least. But they say your inhibitions decrease as you age, which explains, I think, why so many old geezers start wearing dandyish orange pants and electric blue sport coats. And why so many "women of a certain age" these days are dying their hair pastel colors. I digress — but I think the orange pants and pastel hair are good signs for the future of the world.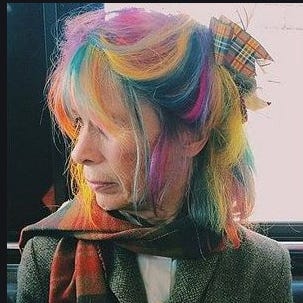 In the end, my research has shown me that scientists do not yet totally understand melatonin. We know it is helpful in resetting biological clocks to ease the disruptions caused by time zone changes, or in people with disordered sleep-wake cycles caused by shift-work. The verdict is still out on whether taking melatonin shuts down the body's ability to make it on its own. And it's not clear it actually helps people fall asleep any more easily than a placebo would. Still, following my intuition, when I wake up at 3 am and pop a dissolvable a single 1mg. melatonin lozenge, I fall back asleep until 7.
As far as I my research tells me, there are no harmful side effects from taking melatonin. Which suggests that people hoping sleep will ease their aging might want to give it a try. That, or golden juice -- your choice.
Melatonin sources
Other news for youths, olds and the rest
Family Affair
Four sisters have posed for a group portrait annually since 1975. The series is a vivid display of transition.
This Makes No Sense
Italian researchers have calculated that once a person reaches age 80, their risk of dying no longer increases year by year.
Teen Angst
"It's an unfortunate truth that those with the softest skin—babies—are the ones who appreciate it the least," says Teen Vogue, before recommending that teens start taking their anti-aging routines more seriously.
A Dog's Age
It has long been accepted that to calculate a dog's age in human years, you multiply its age by 7. A 10 year old dog would be 70. Yet a new study from the University of California suggests the formula is not so tight. According to research done on Labrador retrievers, dogs age rapidly when young — a two year old Lab is the equivalent of 42 human years. After that they age more slowly than humans. Here is a calculator.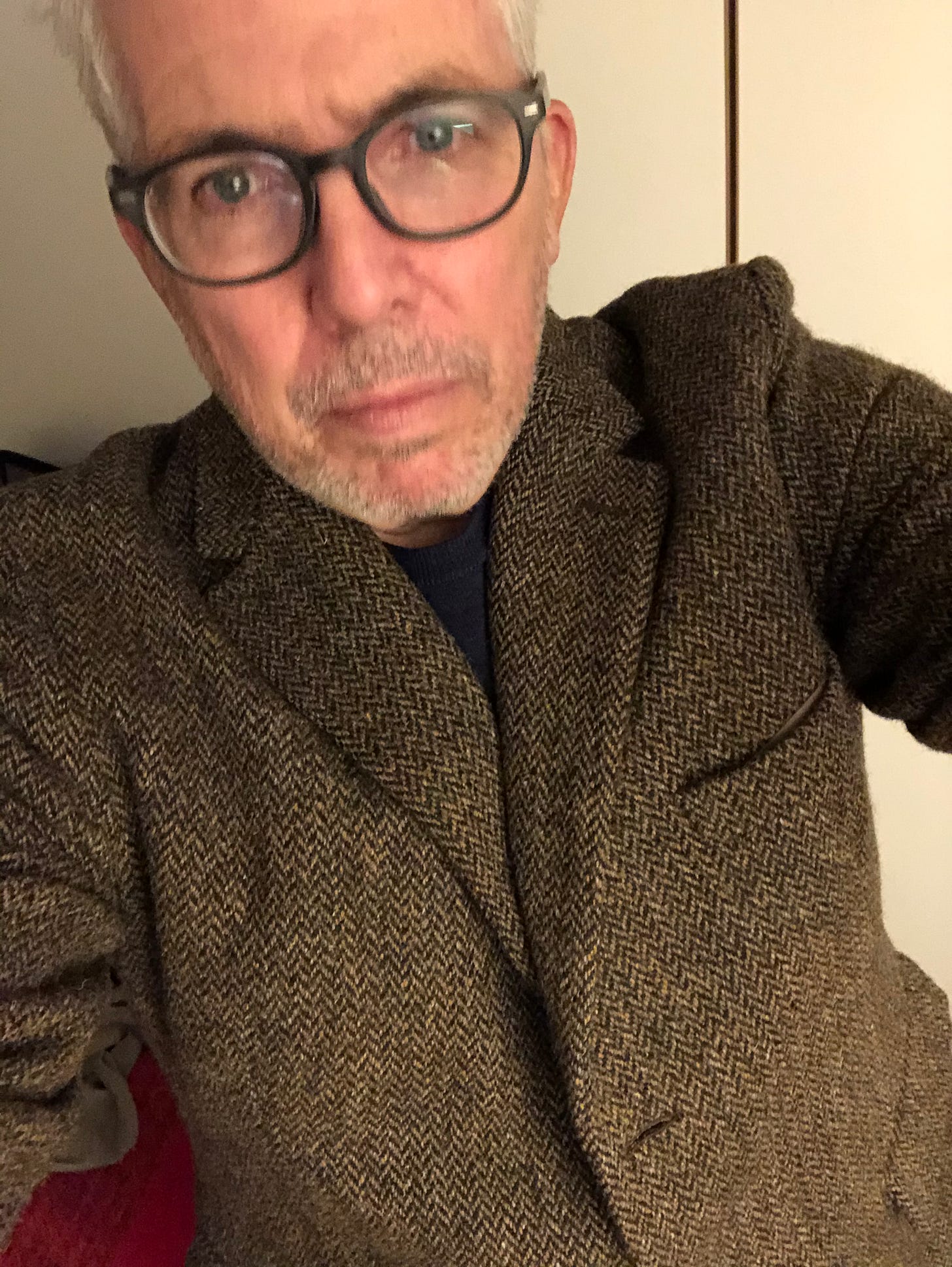 Stephen, tired AF after waking up at 3 am. Photo by Selfie.
Please share your thoughts and weather to stephen@stephenpwilliams.com